welcome
Accelerating
The Future of Business
The conference is focused on how to scale and grow your business beyond the hype of innovation on a global scale. Experts will discuss the roadmap for a collaborative future between companies, developing sustainable partnerships for global expansion.
Get ready to network with CEOs and Founders of rapidly expanding businesses, Tech Innovators, Investors, Heads of Global Mobility for multinational organisations, HR Directors, Immigration specialists, Lawyers, Tax professionals and Accountants, top physicians, professors as well as government officials.
About Centuro Global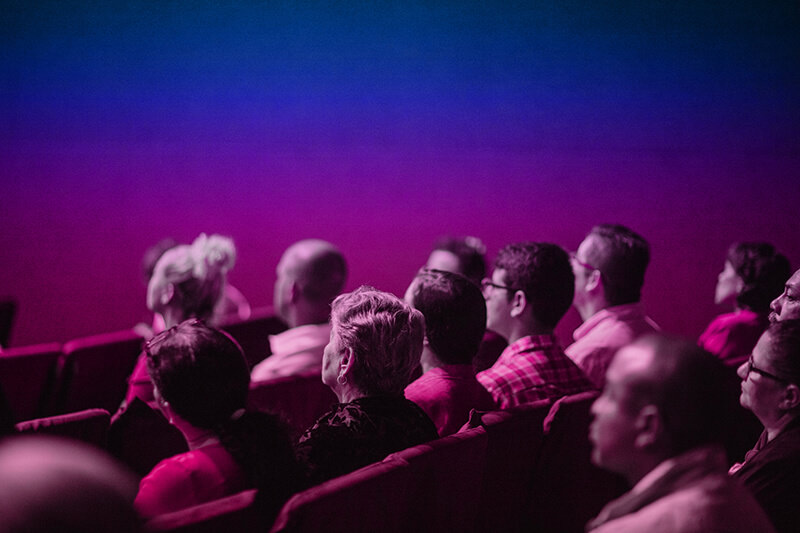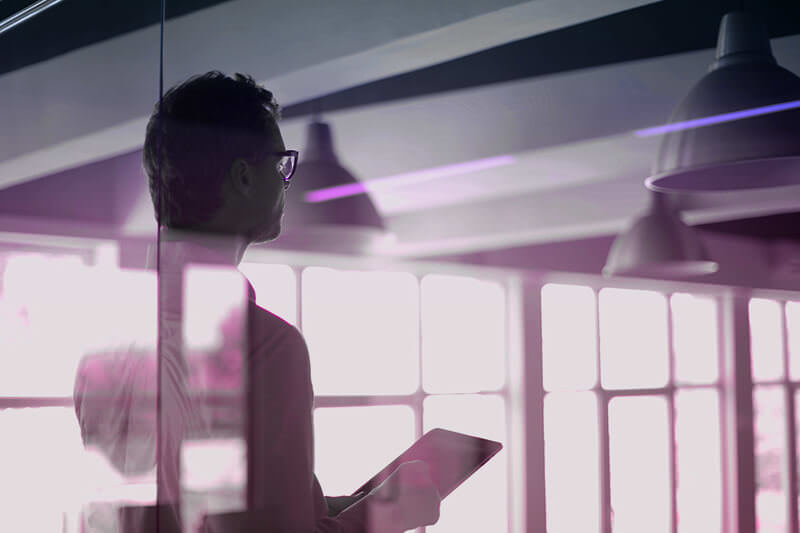 join event
CO-CREATED AGENDA
We are co-creating the agenda in collaboration with some of the most influential business leaders across the globe.
WORLD CLASS SPEAKERS
Thought leaders and industry icons across 5 continents will share their thoughts, words and inspirations with you.
RELEVANT CONNECTIONS
Forge relevant connections with like minded people in the global business community and further your expansion goals.
INTERACTIVE SESSIONS
You will have the opportunity to attend and be a part of the most value-defining keynotes and panel discussions crafted to solve real-world issues.
FUTUREADY OUTLOOK
Discuss and deliberate about the next generation of global business platforms and AI; which will shape the future of things to come.
WHOLESOME EXPERIENCE
Not just business, but gain a globally-relevant experience by sharing thoughts, words and opinions with a like minded global peer network.
speakers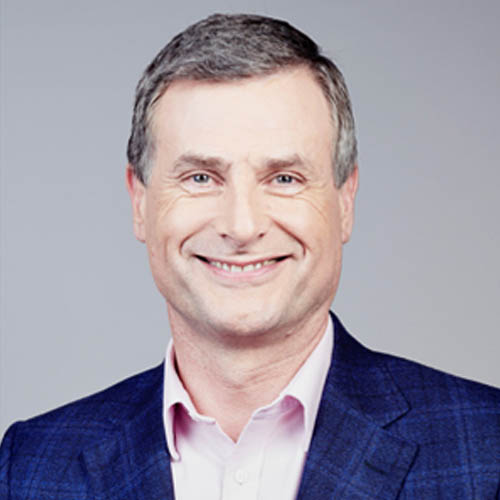 Ronan Dunne
Strategic Advisor to Verizon Communications CEO
As a strategic advisor to the CEO Hans Vestberg. he focuses on key growth initiatives to maximize the potential of Verizon's investments.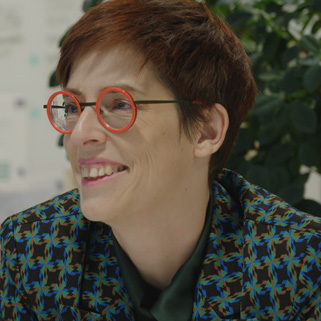 Caroline Gorski
Group Director
Rolls Royce
Caroline Gorski is responsible for the strategic change in artificial intelligence and data analytics.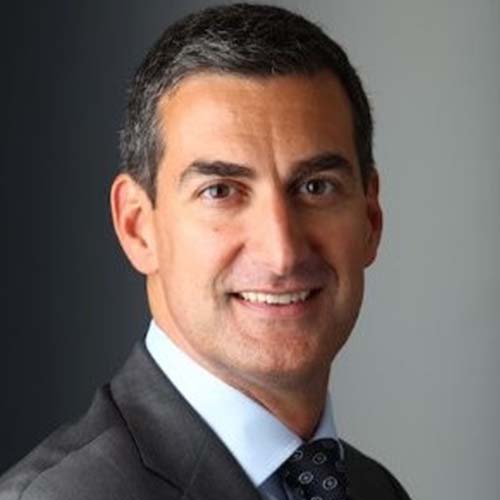 Mike Azlen
Founder
Carbon Cap
He manages climate change impact fund that invests across multiple compliance carbon markets.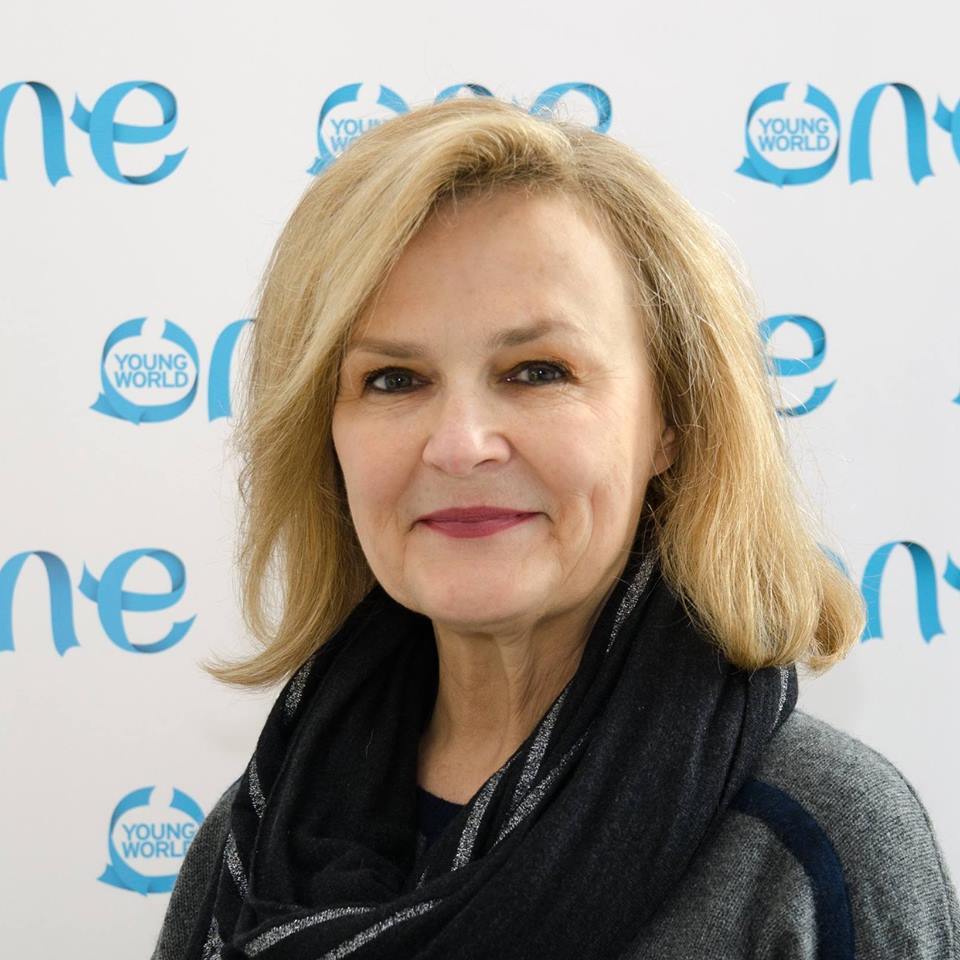 Kate Robertson
Co Founder
One Young World
Kate Robertson is Co Founder of One Young World, that provides a platform to leaders from over 196 countries to make a change globally.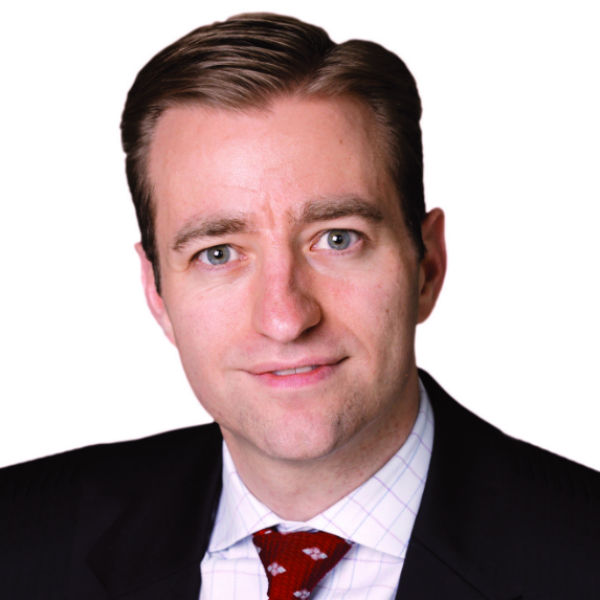 Martin Thaysen
Group CEO
EAC Invest
Martin is an internationally experienced CEO of large multinational businesses with focus on leadership for the next generation of CEOs.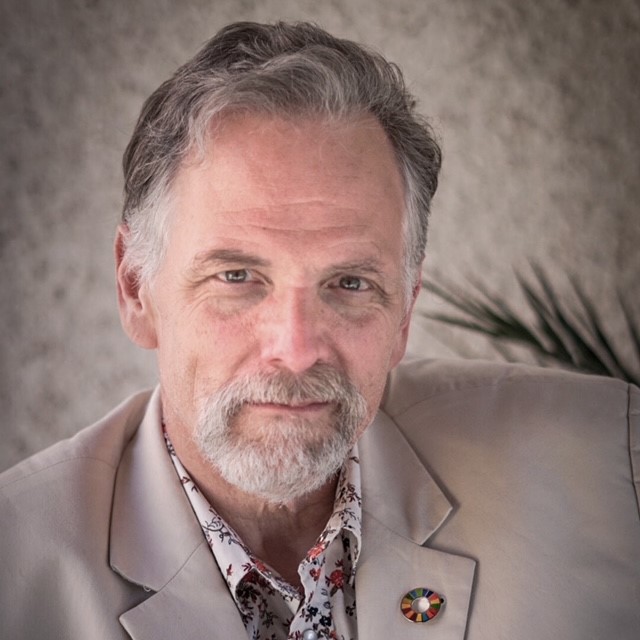 Areiel Walonow
MD, Finserv Experts
Areiel is a globally recognized thought leader who advises central banks and regulators, and finance ministries around the world. He also advises the UK Parliament on blockchain and AI, and has addressed the G20.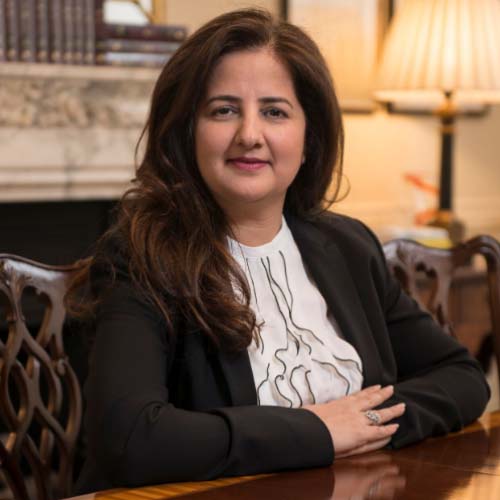 Asma Bashir
Chairwoman
Centuro Global
With over 20 years experience in the space of global expansion, Asma helps companies in set up expansion & operations, worldwide.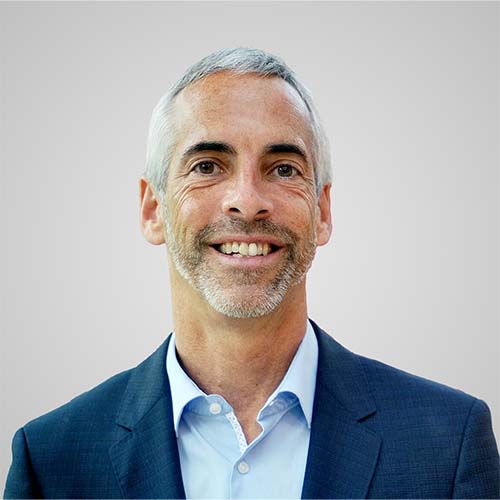 Russ Shaw CBE
Founder
Tech London Advocates and Global Tech Advocates
One of the most influential people in the world Russ held senior positions at Skype, Telefónica, O2 before founding Tech London Advocates.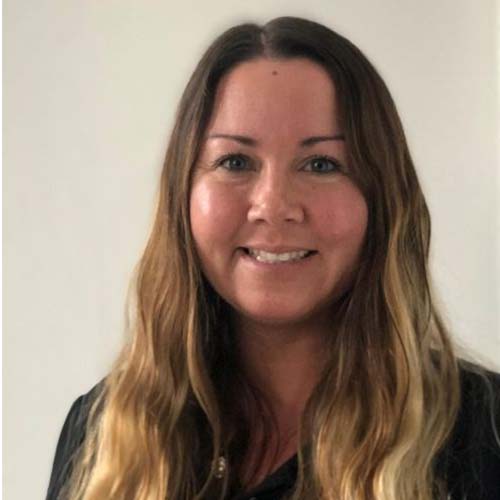 Kelly Hawken
Head, People & Culture
A-Gas
Kelly is responsible for developing a business aligned people strategy to drive employee engagement, capability and performance.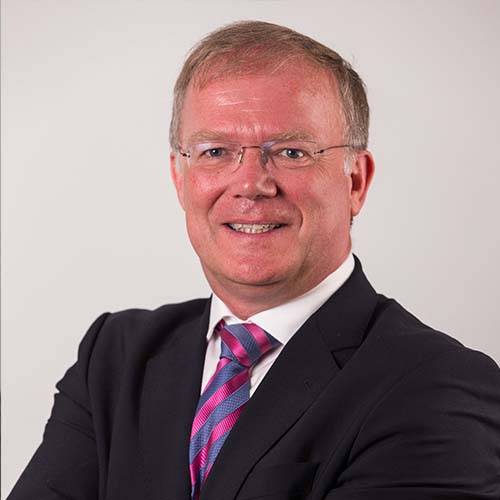 Richard Nicholl
VP & HR
SNC Lavalin MENA
With over 15 years international HR experience responsible for the operations in the Middle east, particularly the UAE and Saudi Arabia.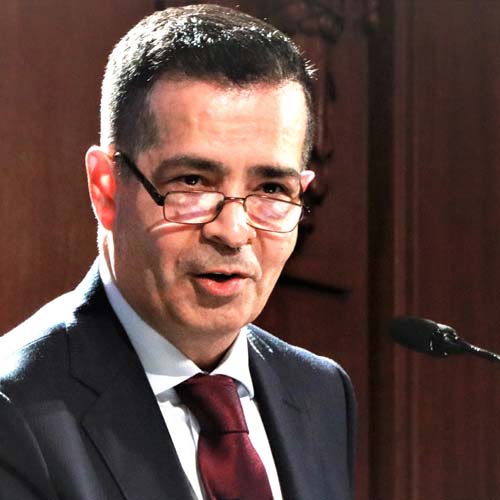 Syrus Lohrasb
Founder and CEO
CBBF
Former CFO at multinational level, Syrus runs a multi-discipline consultancy with AI opportunities as the main area of focus. Syrus is also the founder of the inaugural China-Britain AI Summit.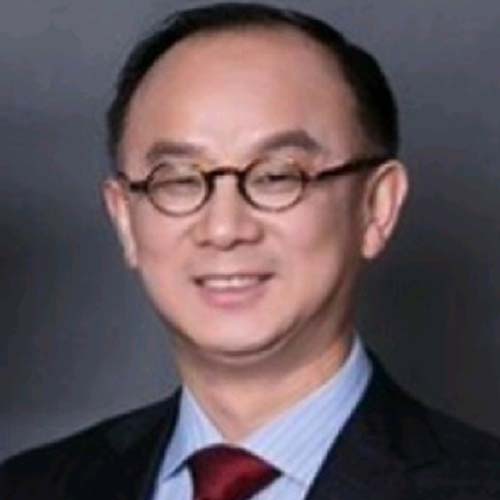 Douglas Dong Tao
VP & CRO of Invest Shanghai
Douglas has over 20 years government experience and over 10 years with UNIDO. He represents Invest Shanghai is a highly experienced investment expert.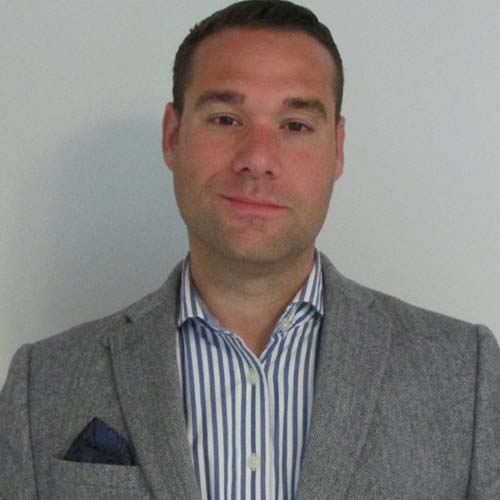 Robert Reeves
Commercial Contracts
ENI Progetti
Rob is an expert in risk and compliance in global supply chain and manages commercial contracts identifying operational gains and efficiencies.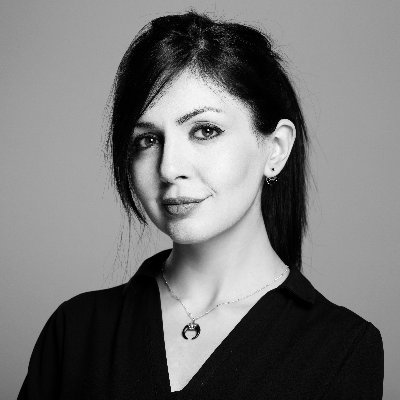 Dr Riam Kanso
Founder & CEO
Conception X
Dr Riam Kanso founder of Conception X, DPhil Neuroscience, University of Oxford, working in deep tech entrepreneurship at Cambridge and UCL.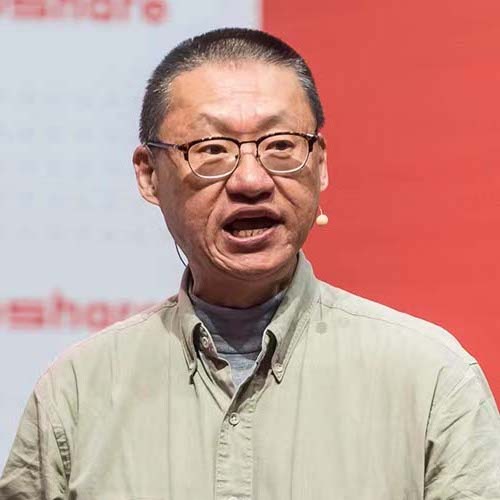 Allan Chou
Investor
An investor focussing on robotics, AI, IOT and big data with experience in US government and strong champion for sustainable development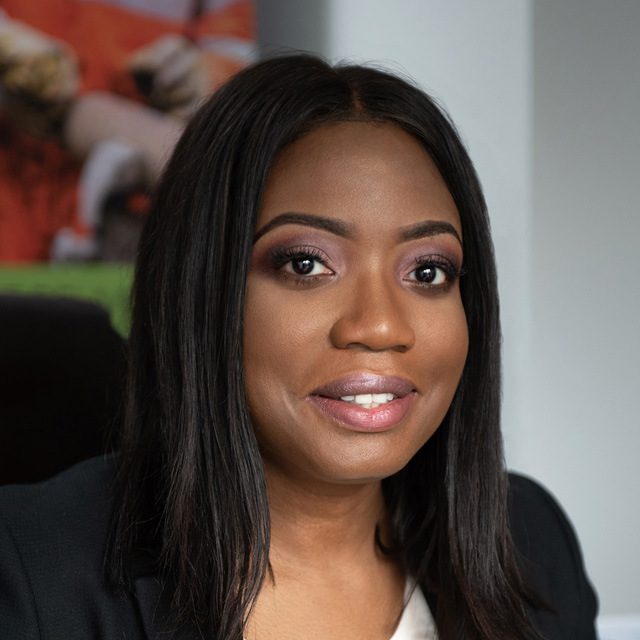 Roni Savage
Founder
Jomas Associates
Chartered Engineer & Geologist & most inspirational innovative woman building a business in a male dominated industry.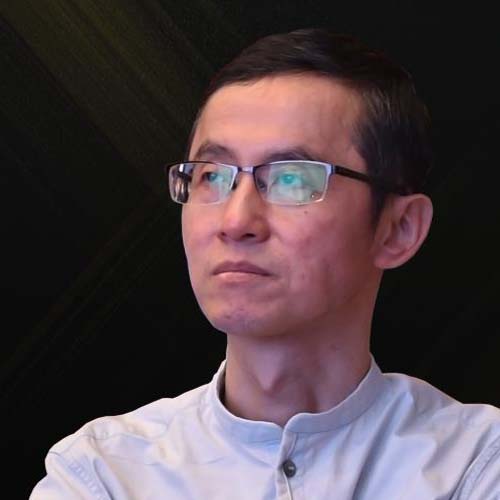 Xiaodong Zhang
Founder
Agile Think Tank
He has been engaged in the R&D and application practice of data technology, digital economy, innovation and entrepreneurship and enterprise informatization for 30+ years.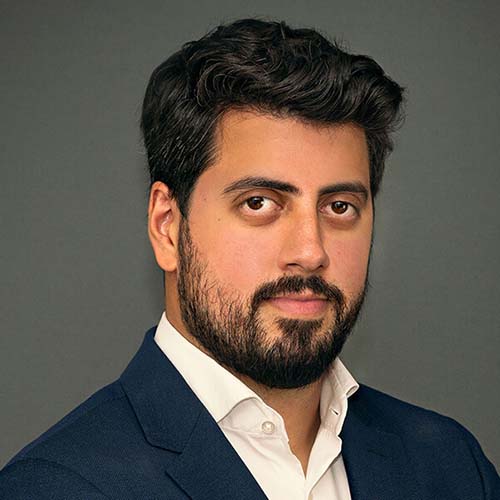 Zain Ali
CEO
Centuro Global
Zain specialises in helping scaling companies "Go Global" at a rapid pace as well as a super connector to experts around the world.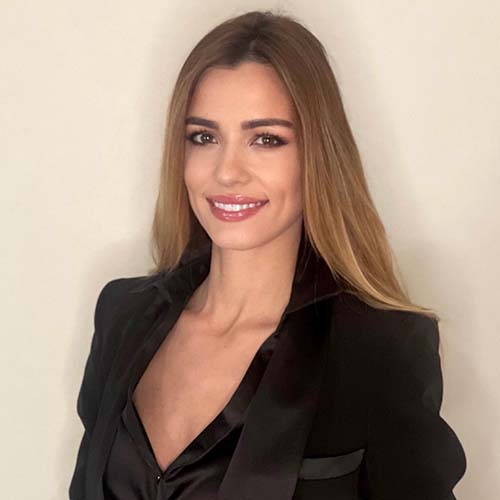 Natalie Korneitsik
TV Presenter
A TV and Media personality, she has lived and worked in more than eight countries, She is the MC and host for the conference.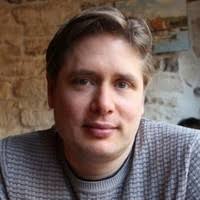 Todd Harrison
Global Talent Acquisition Director
Todd has over 20 years of HR and Talent Management experience and has led recruitment strategy including global processes across multiple jurisdictions.
Catherine Bryn-Hussey
Global Mobility Manager at Sky
She works with the Sky team and has held the role of Global Mobility Manager for the last 3 years. Catherine is based in Hounslow, England, United Kingdom and attended Solent University.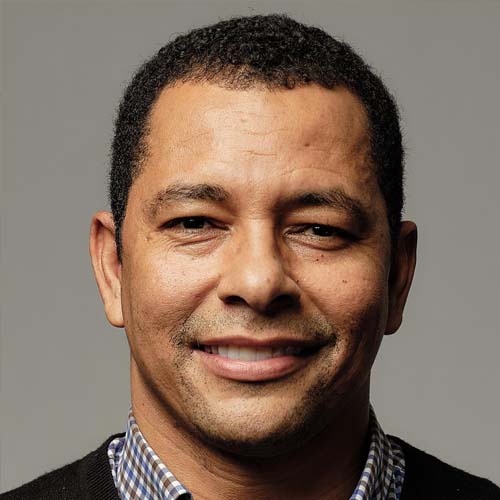 Gilberto Silva
Former Professional Footballer
He is a former footballer who played on Brazil's 2002 World Cup-winning team, and is one of the Arsenal Invincibles, the team's 2003–2004 squad.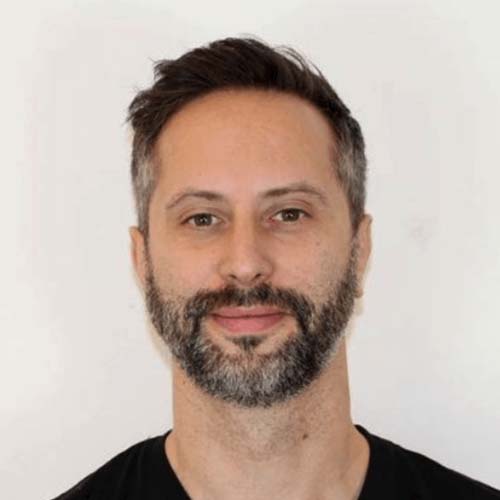 Tim Chase
Founder & CEO
TruChallenge
He is the founder of TruChallenge, a platform that engages your fans, grows your audience (46%) and it's engagements (243%) and gives you usable data on your fans.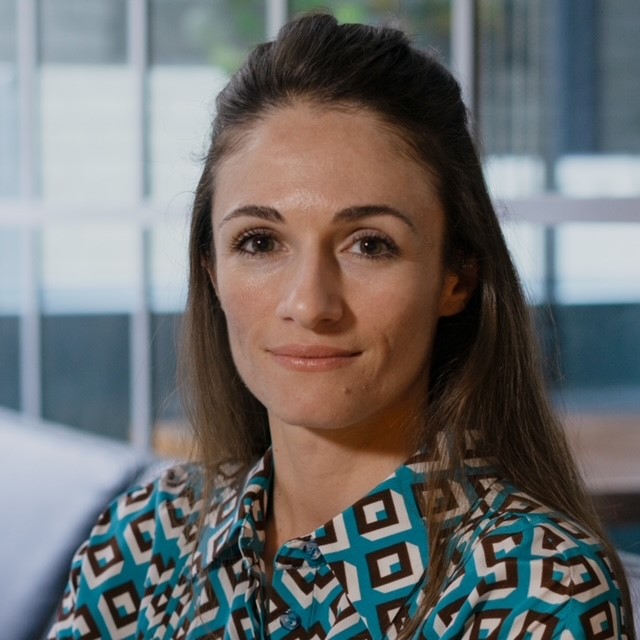 Corina Balaneanu
Co-founder
Innovation Partnership
Corina is the founder of IP, a membership organisation that showcases innovation case studies and connects Chairs/NEDs/CxOs with cutting edge startups.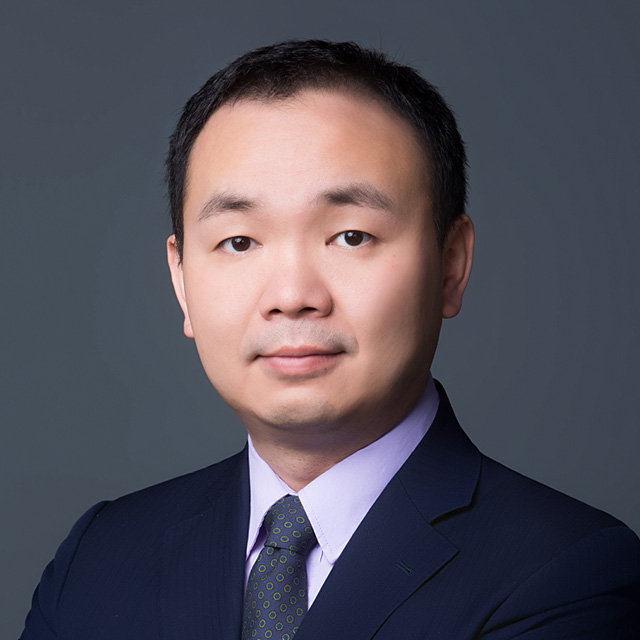 Professor Yu Xiong
Chief Scientific Advisor
PIXIE
A member of advisory board of All Party Parliamentary Group on Blockchain, Professor Xiong is also the chief scientific advisor to PIXIE.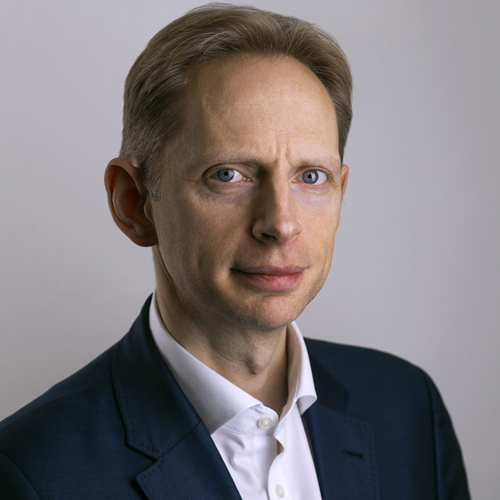 Mike Sergeant
Leadership communications coach
Mike is an international media trainer, public speaking coach and business storytelling expert. He serves clients all over the world and is a regular speaker at conferences and events.
Mark Logan
Member Of Parliament at House of Commons
Mark Logan is a member of Parliament for the Conservative Party and a vice-chair of the All-Party Parliamentary Group on China.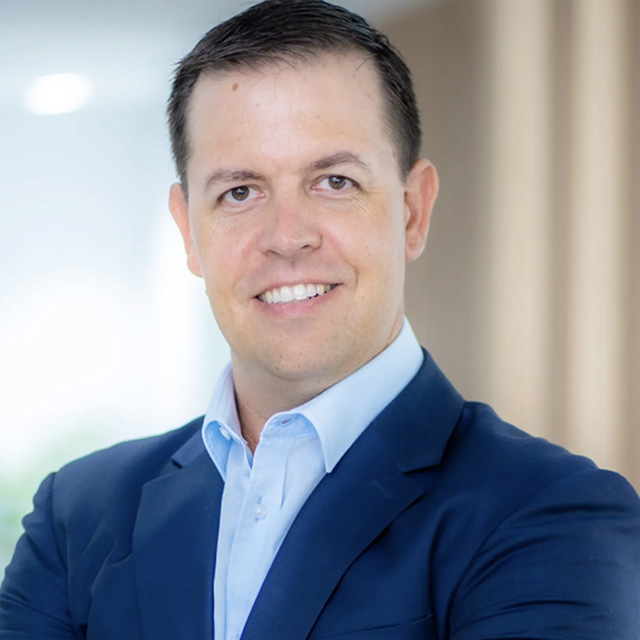 Daniel de Kock
Vice President HR
MEA, India & APAC, Kent
He is a committed HR Professional with significant experience of HR best practices across various regions including Middle East, Sub Saharan Africa, Europe and Canada.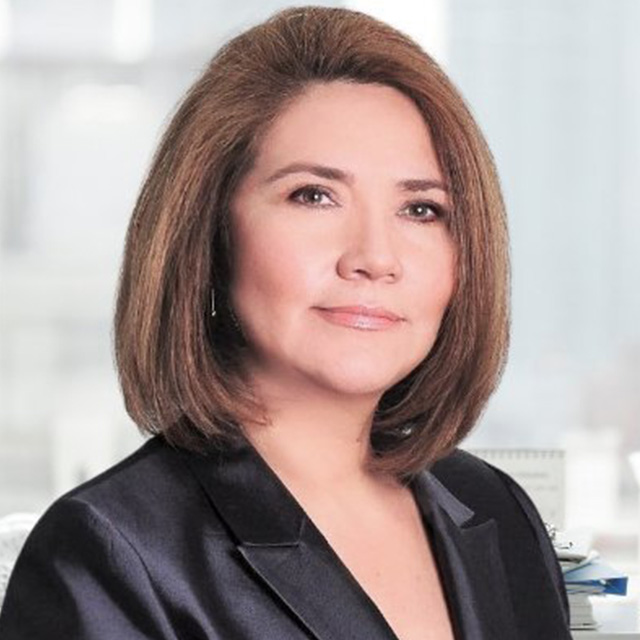 Lorena Farias
Director
Innovation Council UK
Lorena Farias has more than 15 years of experience in the field of innovation, including work to bridge new technologies and urban development.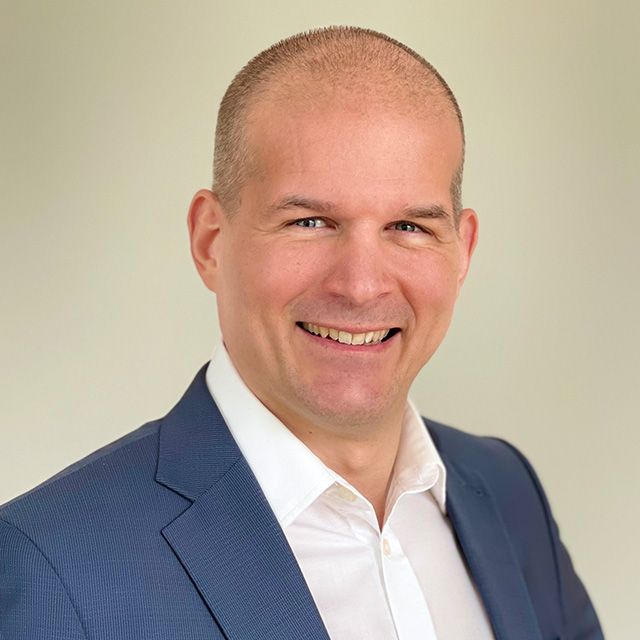 Michal Ukropec
CEO, Twinzo
He is a serial entrepreneur in the world of digital technology. More recently his three-dimensional live digital "Twinzo" is conquering the manufacturing world with companies such as Skoda, Securitas, Mondelez & Whirlpool.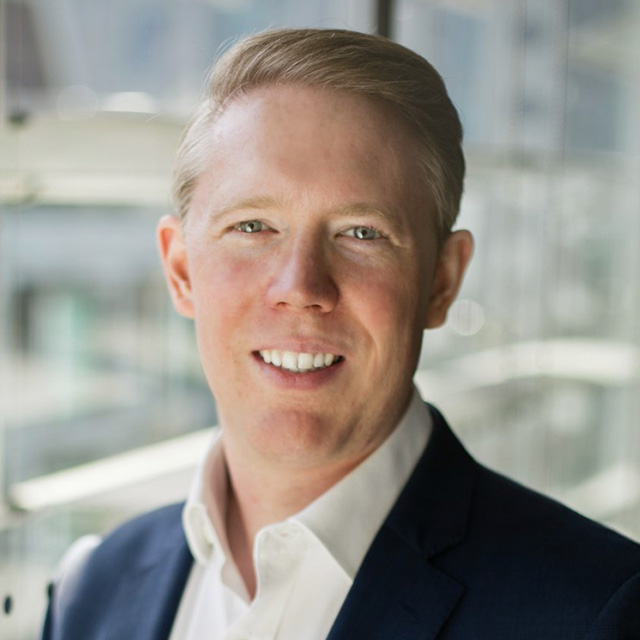 Richard Foster-Fletcher
Executive Chair, MKAI
Richard Foster-Fletcher Chairs the MKAI inclusive Artificial Intelligence Community and leads the MKAI Centre for Digital Trust.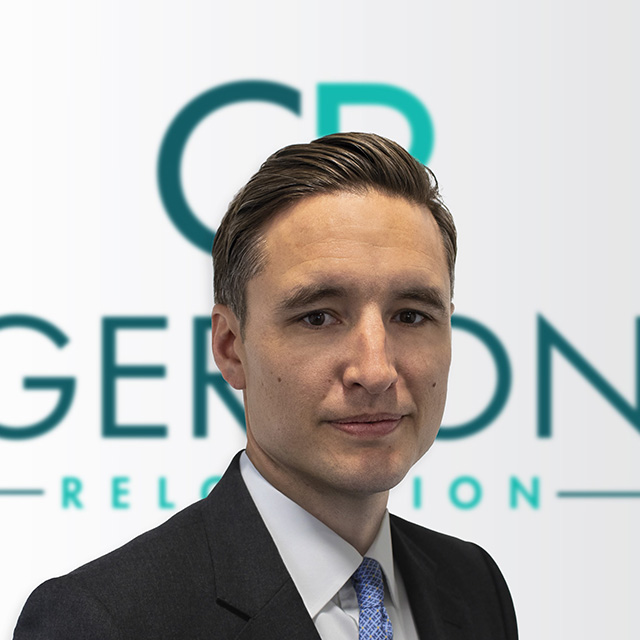 Tony Dullaghan-Stone
Director - GM
Gerson Relocation
Tony is the current Director - General Manager at Gerson Relocation and has successfully led his team through the challenges of both Brexit and Covid-19.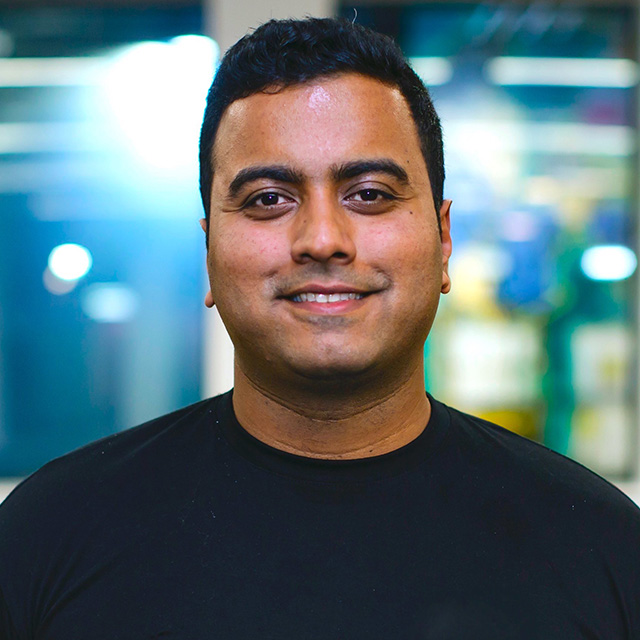 Zeeshan Khan
HR Programme Manager
EMEA, Klaviyo
He is an experienced people and organisation strategy professional with a proven track record of developing and delivering HR solutions that drive business performance.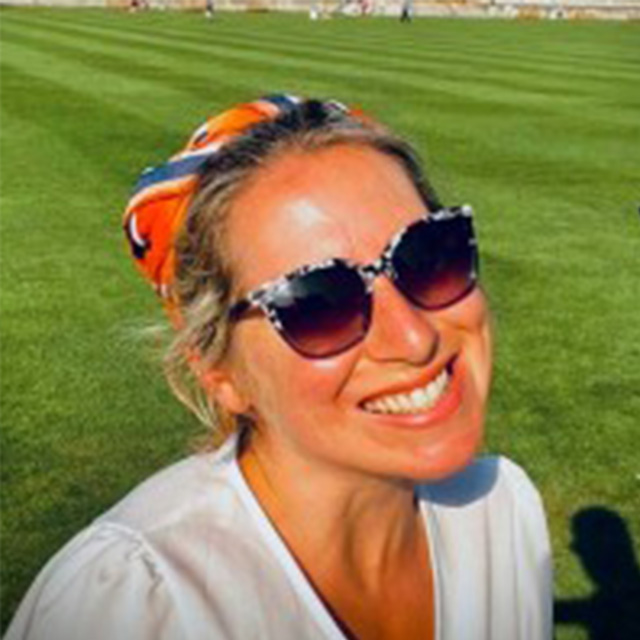 Claire Fielding
Global Mobility Lead
GoCardless
Claire Fielding is an ACA qualified Manager with over 2 years in house mobility and immigration experience within the gaming and tech sector.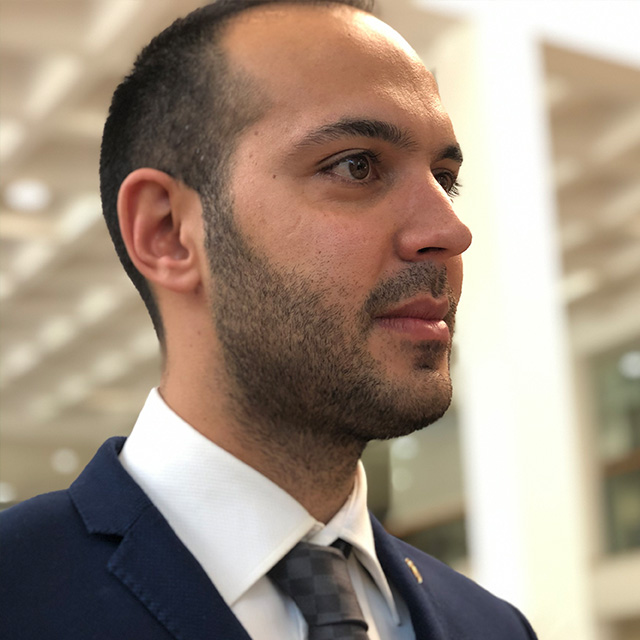 Mike Charalambous
CEO, Threedium
Mike is a passionate entrepreneur with international experience in the launch and development growth of new innovative businesses.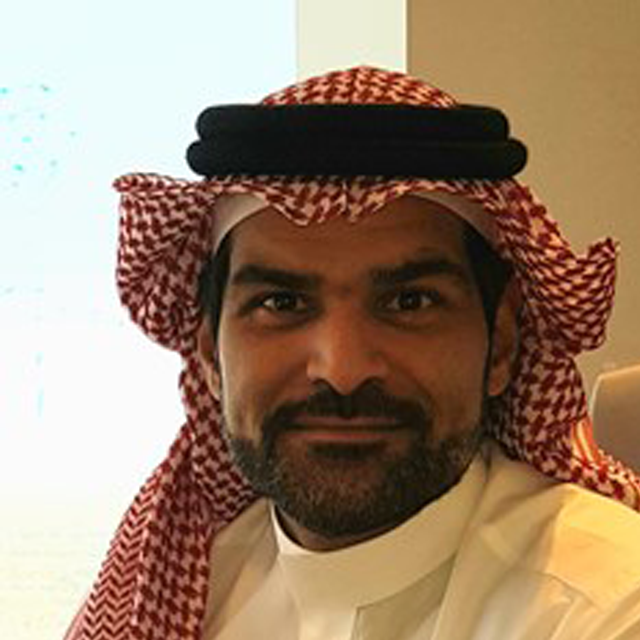 Majed H. Alsaadi
Director
Ministry of Investment
Majed is responsible for accelerating growth for Vision 2030 Saudi Arabia and working with the Royal Commission in Riyadh.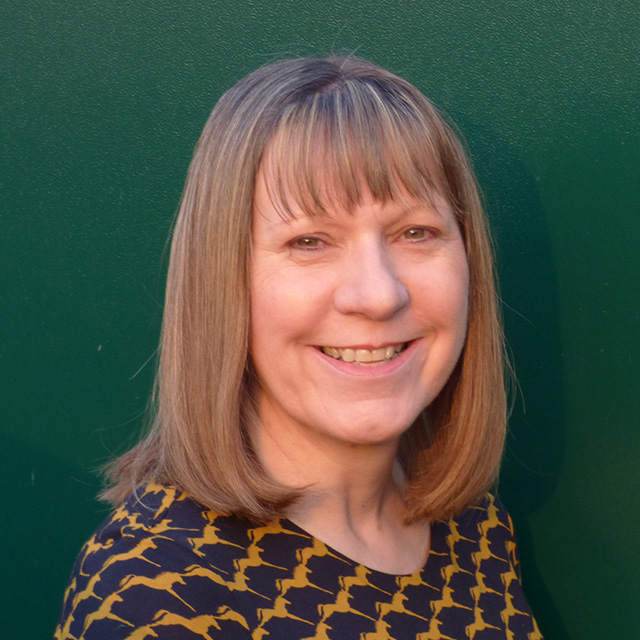 Tracey Shelley
Chief Executive & CS
BCECA
Tracey is the first female and non-industry employee to be appointed to the role of CEO at BCECA with 20+ years' experience at a senior level, including nine years at Board level.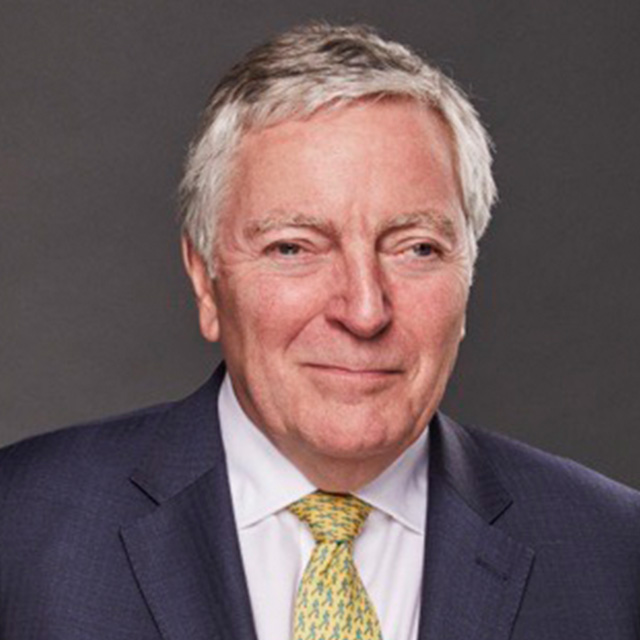 Tim Clement-Jones CBE
Member, House Of Lords
Lord Clement-Jones is a Liberal Democrat Peer and their spokesman for Digital in the House of Lords.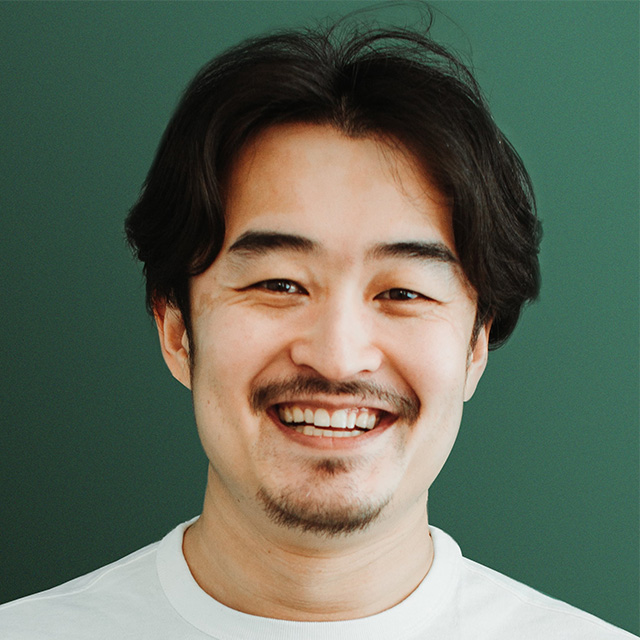 Arnold Ma
CEO, Qumin
Arnold Ma is a speaker, a writer, and the founder of Qumin, Europe's first Chinese digital creative agency. His bigger purpose in life is to 'Open The World To China'.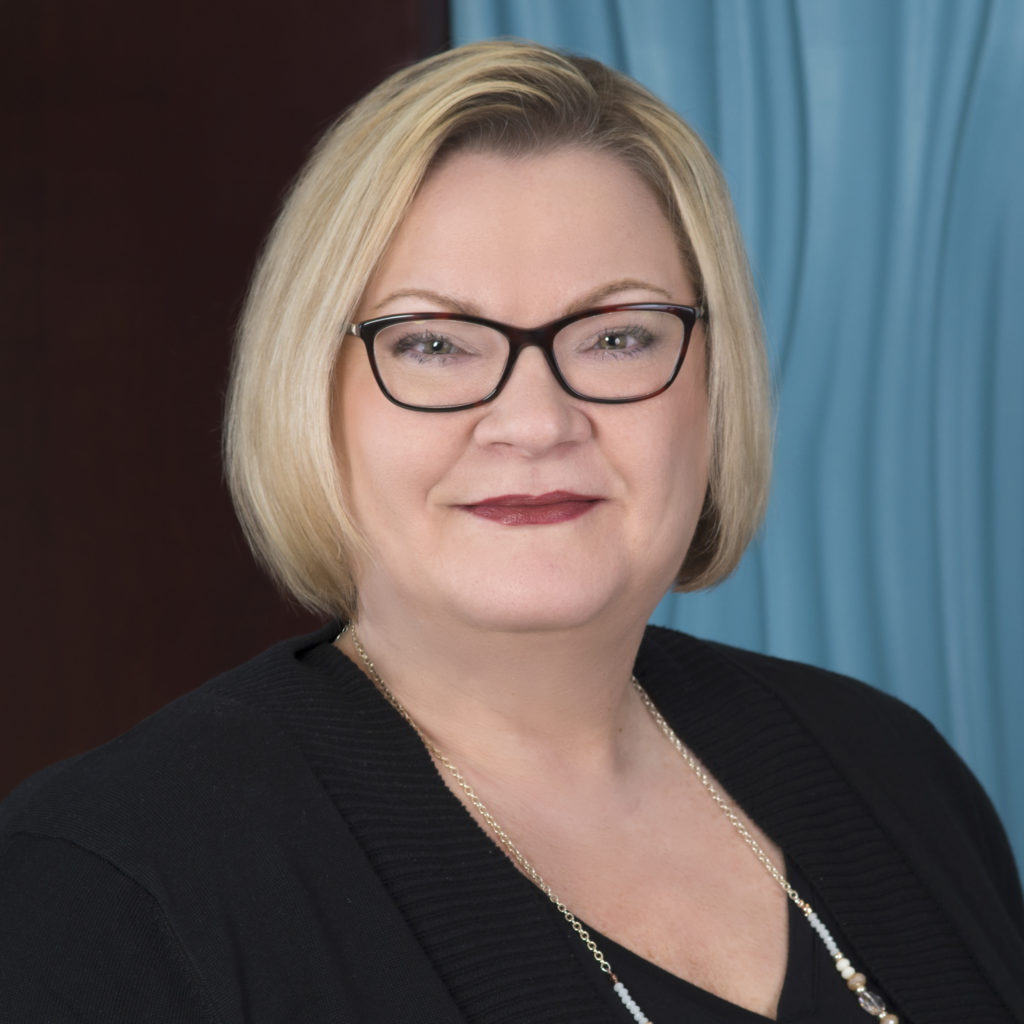 Teresa Gordon
Shareholder - International Leader
Clayton & McKervey
Leading her firm's international practice, Teresa has a reputation for being both consultative & responsive to clients in need of her expertise.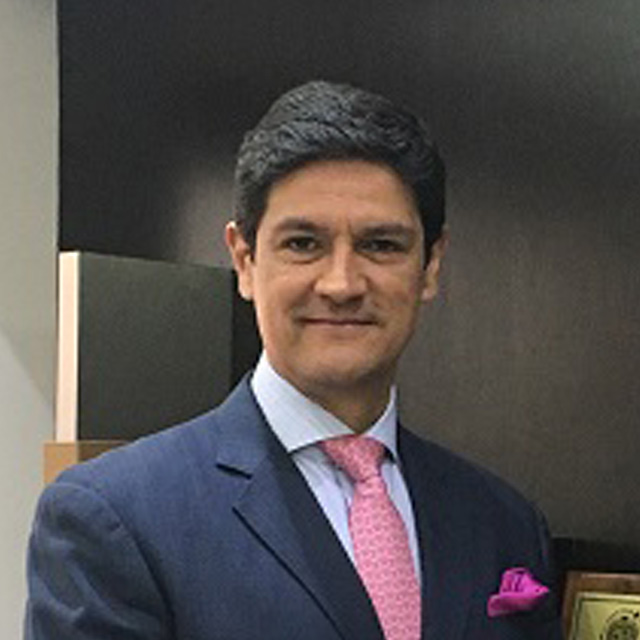 Juan Daniel Rodríguez
MD, Rodríguez Rueda, S.C.
With several degrees ranging from Law to telecommunications, Daniel is a member of the Canadian Bar Association, International Technology Law Association, International Bar Association and Barra Mexicana, Colegio De Abogados, A.C.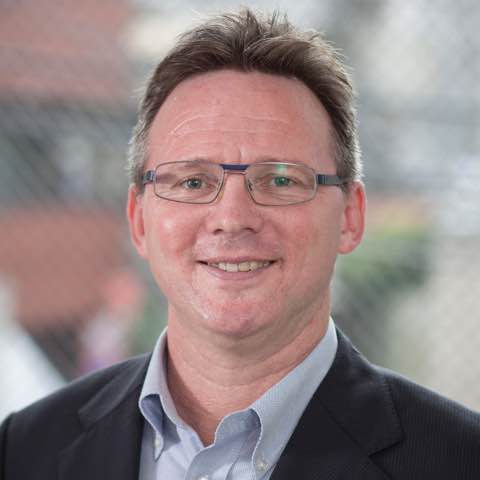 Steve Burson
CEO, Relo Network Asia
Steve Burson helps to create mobility solutions that professionally help people with their relocations to and from Asia to assist in the globalization of Asia.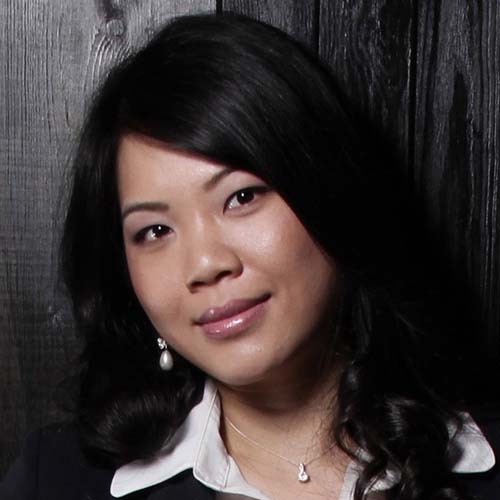 Dr Mimi Zou
Director of Studies in Law, University of Oxford
Dr Zou has over 18 years' experience in advising international organisations, government departments, and firms in tech and professional services sectors across the globe.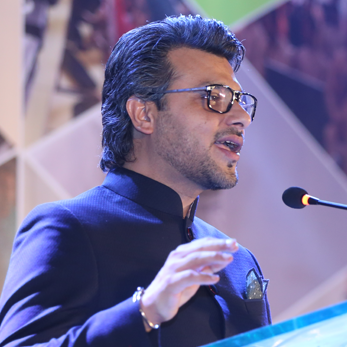 Faraz Khan
Founder
SEED Ventures
Faraz Khan is a multi-stakeholder investment and impact specialist, author, and founder of SEED ventures in Pakistan.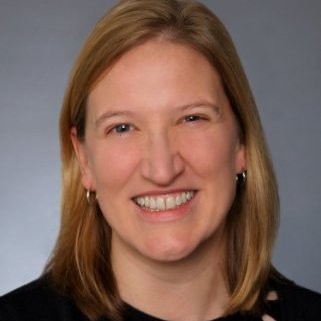 Jean Martin
Senior Partner, Global Head of Product, GBS & Career, Mercer
Jean has an advanced background in Analytics, Econometrics and Machine Learning and is applying those actively to modernise Mercer's extensive array of products and solutions for the future of work.
Stephen Bloch
Partner & Strategic Advisor, Innovation Warehouse
Stephen Bloch is an experienced strategic advisor, investment professional and partner at tech focussed Innovation Warehouse Capital in London.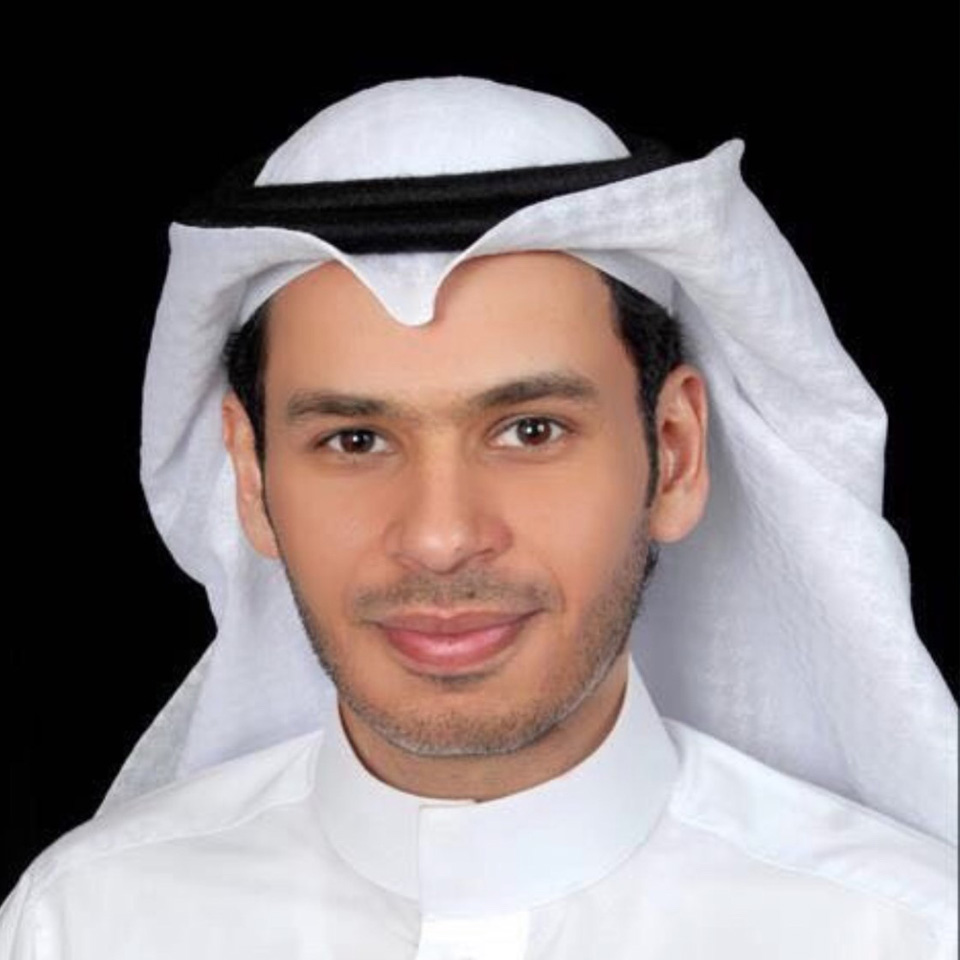 Abdulaziz Almizani
Royal Commission, Riyad City
Abdulaziz Almizani's career spanning 18 years with Saudi Aramco and Ministry of Energy in Sustainability. He recently joined The Royal Commission for Riyadh City.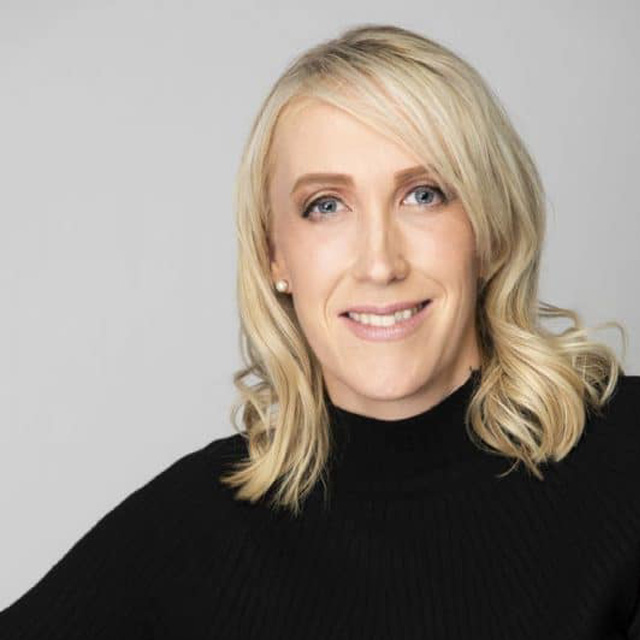 Marie O'neill
MD, Executive Expatriate Relocations
Marie has first-hand knowledge of expatriate experience, innovative strategic thinking with unrivalled track record in relocation, immigration services and marketing.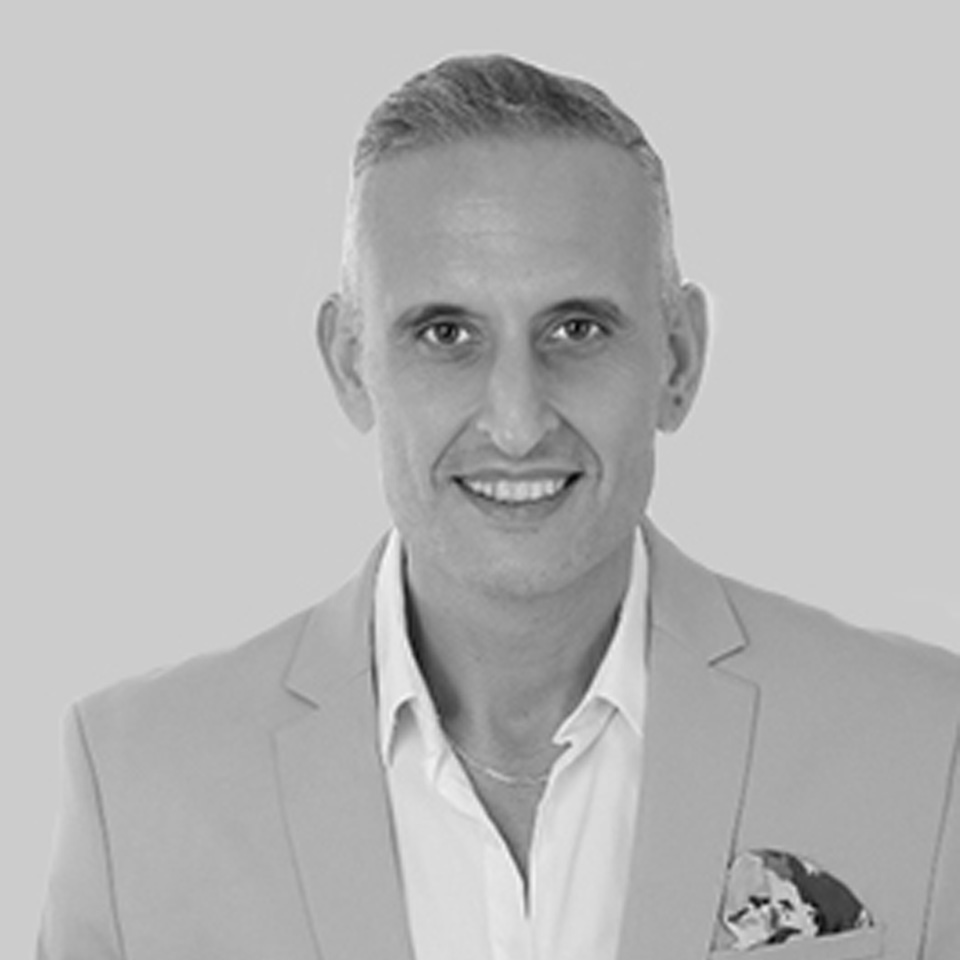 Khody Damestani
Clinical Therapist & Co-Founder, MyMindPal
Khody oversees the continual development of the psychological content that underpins the strategies, techniques and interventions that feature in MyMindPal's product offering.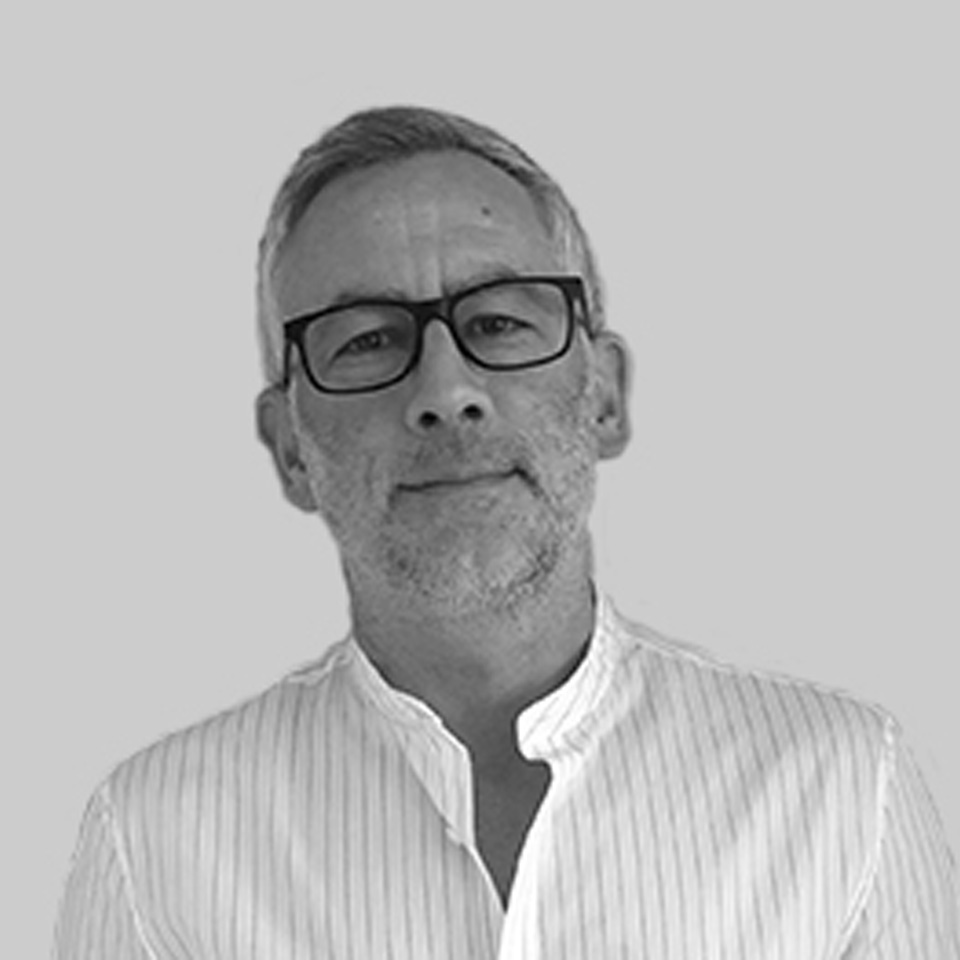 Jason Blyth
Director & Founder, MyMindPal
Jason is connected to a number of the world's leading experts in the fields of psychology and behavioural science, as well as having access to multiple brand ambassadors and public figures.
Nina Jane Patel
Co-founder & Director of Research, Kabuni
A psychotherapist and doctoral scholar, Nina advocates for innovation at the intersection of culture, mental health and technology.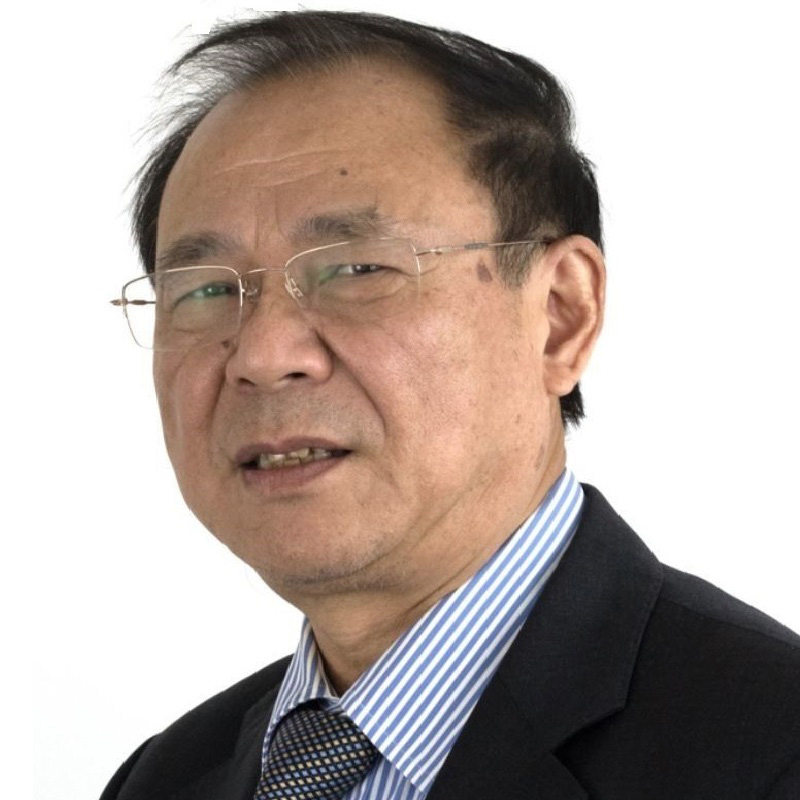 Dr Keming Zhou
Founder & MD, August International Digital Tele-Health Solution
Dr Zhou - August International Digital Tele-Health Solution will launch the world first Mobile IoT Vital Sign Watch which is an ideal device for Telehealth and Remote Patient Monitoring.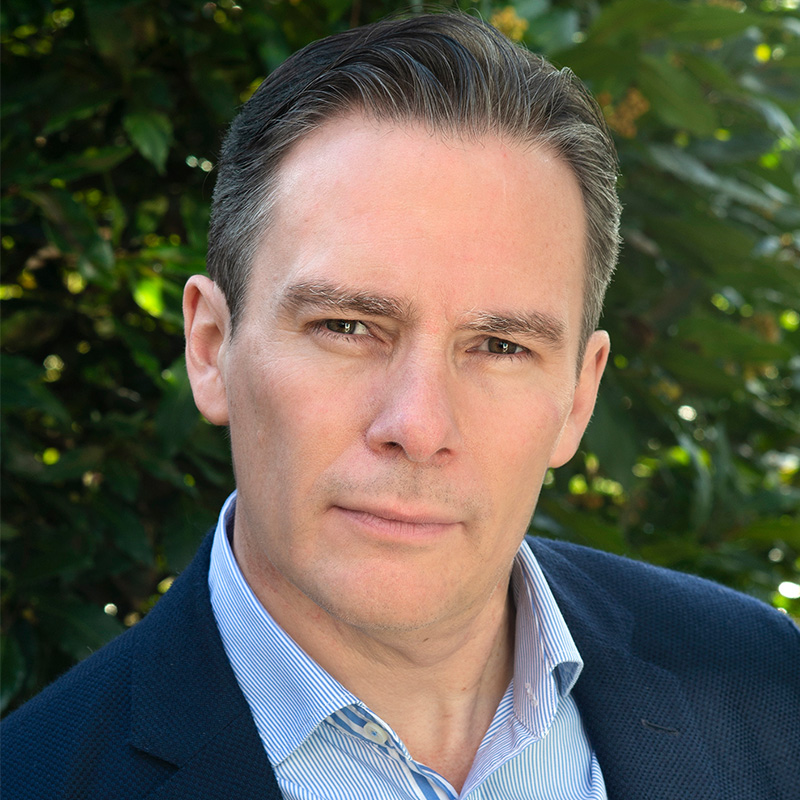 Mark Hedley
VP, Talent Recruiting, Globalization Partners
Mark Hedley is Vice President of Talent Recruiting for Globalization Partners. In this role Mark works with Customers and Partners to help them to grow their businesses through global expansion and access to global remote talent.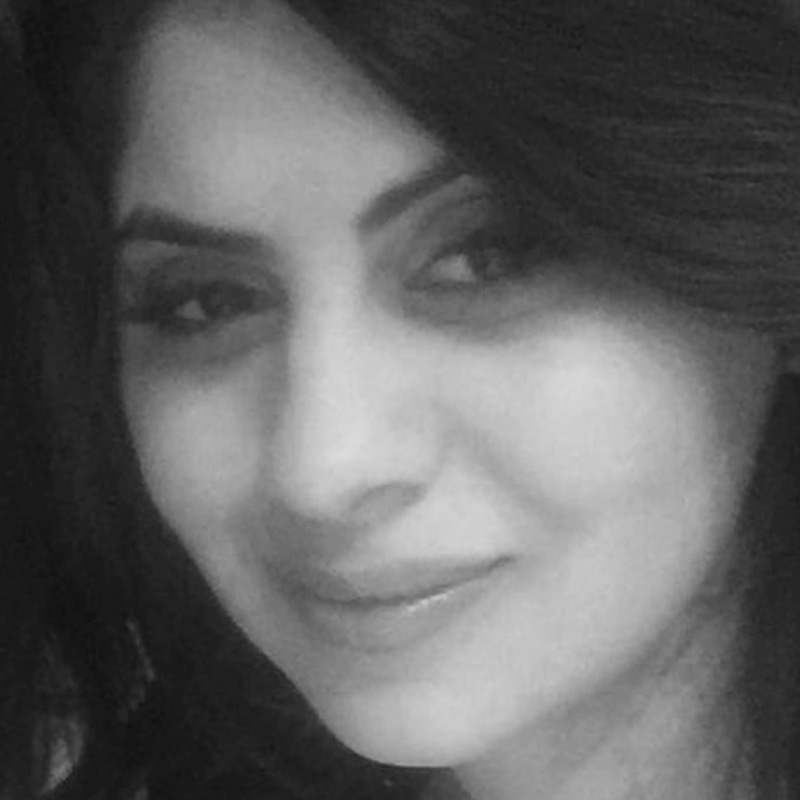 Khadeeja Islam
Head of Global Mobility
Aggreko
Khadeeja has over 15 years' experience in Global Mobility and is currently heading up the Global Mobility function for the Aggreko group.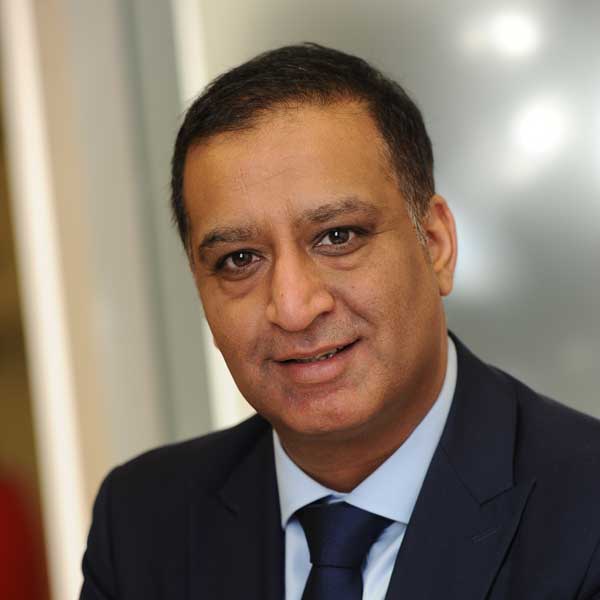 Dinesh Jangra
Partner & Head of Global Mobility Services, Crowe UK
Dinesh has more than 19 years of experience in providing cross-border technical advice and assistance in the deployment of talent by all sizes of global organisations.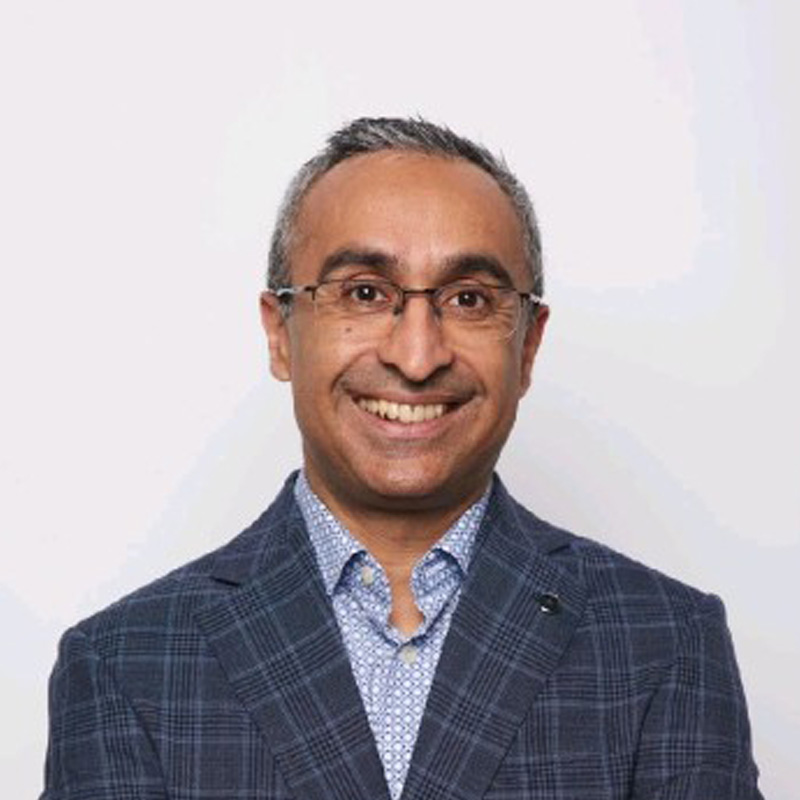 Arun Nagratha
Partner, Trowbridge Professional Corporation
Arun (Ernie) Nagratha is a Canadian Chartered Professional Accountant, specializing in expatriate taxation as it relates to Canadians living and working around the world.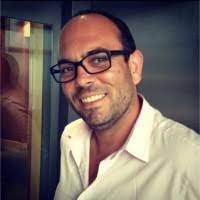 Imraan Arbee
Founder, RB Partners
Imraan founded RB Partners in 2012. He specialises in executive searches across the C-Suite & leadership roles both in the UK and internationally; predominately within Private Equity and VC backed businesses.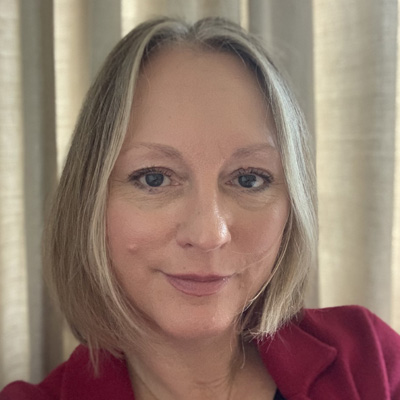 Debbie Whitmore
Human Resources Director
McDermott International
Debbie has worked in the oil and gas industry for over 20 years. During her career she has been responsible for talent acquisition, global operations, executive recruitment and employee relations.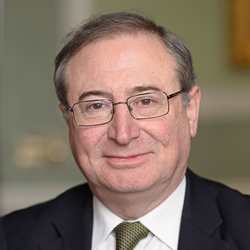 Nicholas Littlewood
Head of Asian Investments
Rosecastle Capital
Nicholas is an experienced senior international investment banker, company director and developer of businesses.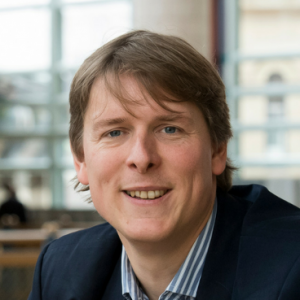 Dr. Jeremy Sosabowski
CEO, AlgoDynamix
Dr. Jeremy Sosabowski is CEO at AlgoDynamix, an AI forecasting analytics company providing hours or days advance warning of major directional market movements.
agenda
Day

01

May 25, 2022

Day

02

May 26, 2022
08:00 - 08:55
REGISTRATION & TEA
Welcome and Greeting by Centuro Global Team
09:00 - 09:10
OPENING REMARKS
Welcome to the inaugural Global Expansion Conference!
Natalie Korneitsik & Zain Ali
09:10 - 09:30
GLOBAL EXPANSION: A NEW FRONTIER
Professional services and global expansion follow a typically traditional and dated model. The Centuro Connect platform is revolutionizing the ways companies expand internationally and consume professional services. Join us for this showcase of the future of global expansion.
Asma Bashir, Zain Ali (Centuro Global)
09:35 - 10:05
KEYNOTE: FUTUREPROOF YOUR BUSINESS TO PROGRESS SUSTAINABLE DEVELOPMENT IN 2022 AND BEYOND
The future of our planet is in peril. We must collectively be equipped with the information, insight and practical skills to save the planet. We will discuss the role of innovation and disruptive technologies in the fight against global warming, and the efforts of COP 26, the UN SDGs, and Business & Industry on our journey to a clean Net Zero.
Mike Azlen (Carbon Cap Management)
10:10 - 10:40
FIRESIDE CHAT: BOARD OF THE FUTURE
What attributes are critical for leaders to navigate global business today and in the next decade? We will break down the roadmap for building the next generation of leaders and decision makers.
Ronan Dunne (Six Nations and Verizon), Kate Robertson (One Young World) – moderated by Mike Sergeant
10:45 - 11:00
TEA BREAK
A short break with a lovely selection of teas for you to sip as we discuss and deliberate on the future of global expansion.
11:05 - 11:50
PANEL DISCUSSION: EXPEDITING NEW FRONTIER TECHNOLOGIES
This session will spotlight how AI, IoT, Robotics, Quantum Computing are disrupting industries and businesses. What are the challenges and opportunities? It will also identify the role of Data and how data transforms today's businesses.
Dr Mimi Zou (Co-Founder, Deep Tech Dispute Resolution Lab, Deriskly Limited), Dr Riam Kanso (Conception X), Russ Shaw CBE (Tech London Advocates & Global Tech Advocates), Lorena Farias (Innovation Council UK) and Syrus Lohrasb (CBBF), moderated by Areiel Wolanow (Finserv Experts)
11:55 - 12:30
PANEL DISCUSSION: THE NEXT DECADE OF INVESTMENT
What are the key trends, sweet spots and buzzword industries in the coming decade from Remote Work to ESG and Impact Investing. Many companies have also recently been raising rounds completely remotely without ever meeting investors in person. This has enabled investors to increasingly look beyond their traditional geographies. So, what does it take to be a truly global investor, what is the investor looking for in a pitch and how will this impact fundraising companies over the next decade?
Mike Azlen (Carbon Cap), Faraz Khan (SEED Ventures) – Chaired by Areiel Wolanow (Finserv Experts)
12:30 - 13:00
PANEL DISCUSSION: THE TRUCHALLENGE – PUTTING PEOPLE FIRST AND HUMANIZING TECHNOLOGY
A journey from Football to Mental Health. How companies need to prioritise the wellbeing of their workforce and consumers in a technologically advanced and progressively detached world.
Gilberto Silva & Tim Chase (TruChallenge), Khody Damestani & Jason Blyth (MyMindPal)
13:00 - 14:00
LUNCH & NETWORKING
We break for an hour where a sumptuous and healthy lunch will be served as we talk immigration, global trends, legalities and get ready for the next session.
14:05 - 14:40
PANEL DISCUSSION: TECHNOLOGY, TALENT & THE SKILLS GAP
What is the landscape for the new world of work, and how can we enable sustainable and inclusive growth for the next generation of entrepreneurs whilst building a resilient workforce?
Todd Harrison (Sony Electronics), Debbie Whitmore (McDermott International), Jean Martin (Mercer), Emily Stewart (Centuro Global)
14:45 - 15:20
PANEL DISCUSSION: DIVERSITY & INCLUSION, A DUTY OF CARE
The so-called Great Resignation and war for talent has emphasised the need and duty of companies to embrace diversity and inclusion. This is the key for companies to innovate from the inside out. However, diversity and inclusion in the US may look different from diversity in Africa or Asia. How can we create inclusive organizations truly capable of navigating difference regardless of context?
Tracey Shelley (BCECA), Russ Shaw CBE (Tech London Advocates & Global Tech Advocates), Roni Savage (Jomas Associates), Dr Mimi Zou (Co-Founder, Deep Tech Dispute Resolution Lab, Co-Founder, Deriskly Limited), moderated by Corina Balaneanu (Innovation Partnership)
15:20 - 15:30
TEA BREAK
As the day progresses and sessions get intense, a short break with some good tea will be a refreshing experience.
15:35 -16:10
SAUDI ARABIA: THE FUTURE HUB OF GLOBAL BUSINESSES, A THRIVING GROUND FOR OPPORTUNITIES?
Saudi's vision for 2030 is unparalleled. Rapid progress and change is shifting perceptions of it being an oil rich stopover for international executives before heading elsewhere in the region. A multi-billion dollar push towards entertainment, infrastructure, state of the art technology and tourism will prove a gamechanger amidst a push for greater foreign investment. Is now the time to take advantage?
Richard Nicholl (SNC Lavalin), Majed AlSaadi (Saudi Ministry of Investment), Tahani Al Khayyal (Ministry of Investment),moderated by Asma Bashir (Centuro Gobal)
16:15 - 16:45
PANEL DISCUSSION: THE CHALLENGES AROUND TAX COMPLIANCE IN A REMOTE WORLD OF WORK
Dinesh Jangra (Crowe); Khadeeja Islam, (Agrekko), Gillian Costain (Laing Rourke)
16:50 - 17:00
CLOSING SESSION
18:30 - 22:30
GALA DINNER
Dinner & Entertainment.
The Centuro Global INT-X Awards Ceremony.
08:00 - 09:00
REGISTRATION & TEA
Greetings and Welcome.
09:05 - 09:10
WELCOME REMARKS
09:10 - 09:40
KEYNOTE: HOW TO BUILD A GLOBAL ECOSYSTEM IN A DIGITAL WORLD
How Rolls Royce builds, engages and delivers a stronger ecosystem through collaboration and innovation internationally.
Caroline Gorski – Rolls Royce
09:45 - 10:05
BUILDING A DIGITAL NATION & DOING BUSINESS WITH CHINA
Digitalisation has impacted every area of life. We will hear from Allan Chou by video to discuss how China is leading the charge in digitisation of an entire nation, followed by a fireside chat.
Allan Chou (RAIDiCal) - Video FIRESIDE CHAT: Nicholas Littlewood (Rosecastle Capital), moderated by Syrus Lohrasb (CBBF)
10:10 - 10:40
FIRESIDE CHAT - THE ROLE OF GOVERNMENT IN AI & REGULATION
Artificial Intelligence is changing how we live, work and play. This session will explore how governments can promote innovation and ensure AI and other technological innovations are adequately supported whilst balancing the need for them to be developed and used responsibly.
Xiaodong Zhang (Agile Think Tank) – Short Introduction followed by: Fireside Chat - Lord Tim Clement Jones CBE (Member House of Lords), Dr Mimi Zou (Co- Founder, Deep Tech Dispute Resolution Lab, Co Founder, Deriskly Limited)
10:45 – 10:55
TEA BREAK
A short break with a lovely selection of teas for you to sip as we discuss and deliberate on the future of global expansion.
11:00 - 11:40
PANEL DISCUSSION: THE FUTURE OF MARKETING & BRANDING - METAVERSE, WEB 3.0 AND NFTS
The virtual realm known as the Metaverse has only picked up pace over the past 2 years. Is this the future of the internet? How will blockhain technology create new, enriched customer experiences in virtual worlds? How can brands promote and sell in the Metaverse using the power of NFTs?
Richard Foster-Fletcher (MKAI), Prof. Yu Xiong (University of Surrey), Mike Charalambous (Threedium), Arnold Ma (Qumin), moderated by Nina Jane Patel (Kabuni)
11:45 – 12:15
FIRESIDE CHAT: HOW TO SCALE YOUR BUSINESS GLOBALLY WITHOUT SINKING
Companies are now dealing with increasingly global operations, with a growing need for specialized talent. This makes attracting and retaining the right people difficult for the job. Scaling your company to new international markets can be daunting. The challenges are unfamiliar, and the requirements are far from universal, but the business opportunities are endless. Join Mark Hedley, Vice President of Talent Recruiting, Globalization Partners, as he discusses strategies to scale your company internationally without sinking.
Mark Hedley (Globalization Partners), moderated by Seraj Toefy (Centuro Global)
12:15 - 13:15
LUNCH & NETWORKING
We break for an hour where a sumptuous and healthy lunch will be served and get ready for the next session.
13:20 - 13:40
FIRESIDE CHAT: THE FUTURE OF WORK – THE CEO PERSPECTIVE
As the world becomes increasingly more impacted by globalisation, technology, and social responsibility, the future of work is changing. We sit down with CEO, Martin Thaysen to discuss the opportunities and challenges the next decade will hold.
Martin Thaysen (Controlant), moderated by Mike Sergeant
13:45 - 14:15
PANEL DISCUSSION: GLOBAL MOBILITY & HR TRANSFORMATION – WORKING TOWARDS A COMPLIANT WORKFORCE IN A REMOTE WORLD
Global Mobility has been significantly impacted by the global pandemic and is in urgent need of transformation. We will discuss the future of global mobility with leaders in the industry.
Catherine Bryne Hussey (Sky), Zeeshan Khan (Klaviyo), Claire Fielding (Go Cardless), Kelly Hawken (AGAS), Tony Dullaghan-Stone (Gerson Relocation)
14:20 - 14:50
PANEL DISCUSSION: GLOBAL EXPANSION - CHALLENGES, STRATEGIES & OPPORTUNITIES
Centuro experts from 5 global regions (Japan, USA, Mexico, Netherlands, UAE) will unpack solutions and strategies to employ when looking to handle expansion challenges. Their expertise from different corners of the globe will highlight regional idiosyncrasies to be aware of.
Steve Burson (Relo Network Asia), Teresa Gordon (Clayton & McKervey), Daniel Rodriguez (RRSC), Marie O'Neill (EER), moderated by Ann Ellis (Mauve Group)
14:55 – 15:55
LIVE DISRUPTIVE TECHNOLOGY
Presentation of three fast growing tech companies implementing innovation in their business models.
Michal Ukropec (Twinzo Technologies), Dr Keming Zhou(Digital Health, August International), Jeremy Sosabowski (AlgoDynamix) Moderated by Stephen Bloch (Innovation Warehouse)
16:00 - 16:15
CLOSING REMARKS
16:15 - 17:30
FAREWELL TEA RECEPTION & NETWORKING
register
Register
Submit your interest
Benefits
Two Day Ticket
Exclusive Welcome Drinks
Breakfast, Lunch, Afternoon Tea
Access to Keynotes & Panel Discussions
Exclusive Awards Dinner
Networking sessions
Register
venue
London, United Kingdom
Four Seasons Hotel London at Park Lane
London , the world renowned business capital , is the perfect nexus between Europe, North America, the Middle East and Africa. The business opportunities are extensive, making it the one of the strongest global financial markets that attracts more European Business HQs than any other city. We're hosting our global expansion conference in this vibrant city due to its thriving start-up and scale up ecosystem ,and vast landscape of international companies.
The Four Seasons London at Park Lane is a blend of luxury, sophistication and nature. The panoramic views showcase Hyde park and the bustling scenery of London. The world-class conference facility is complemented by the sun-drenched rooftop terraces that host alfresco dining and exclusive culinary experiences. Conveniently located in the heart of Mayfair, the Four Seasons is close to all the city's highlights, yet acts as an oasis getaway for the ultimate balance between business and relaxation.
Brochure
Learn more about the event
and sponsorship
Become a Partner
Join our accredited professional network and develop meaningful relationships
100+
Experts, Founders and Leaders
200+
Opportunities to Network